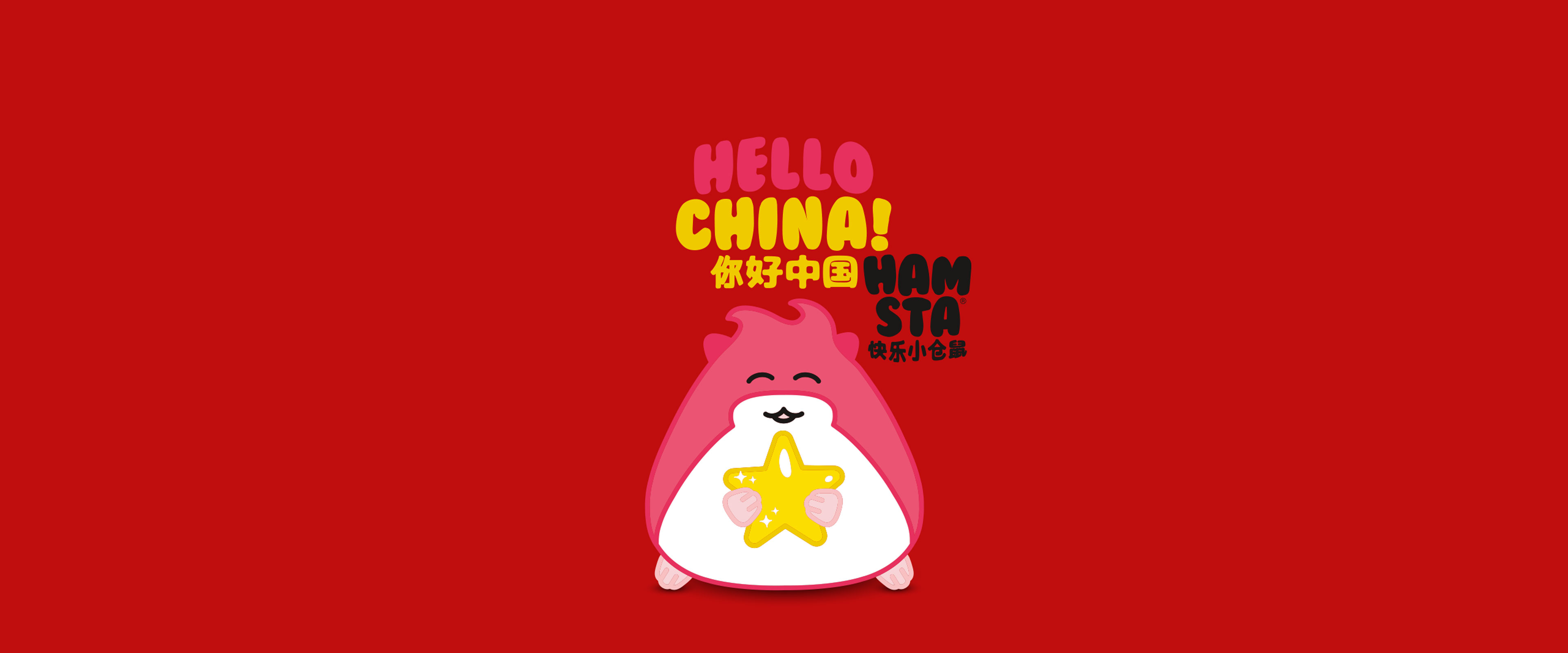 HAMSTA WORLD READY TO STEP INTO CHINA
Happy Ink secures deal with LICENT to help develop property in the territory.
The Hamsta World brand is heading to China after Happy Ink appointed LICENT to help develop the property in the territory.
The company is headed up by well known licensing executive Toni Qiu and co-founder Nikolaj Moesgaard.
Toni – who is a long-serving jury member for the Licensing International China Licensing Awards – made her name in the industry working for Disney, Hasbro and Mattel Greater China, where she was director and head of consumer products.
Meanwhile, Nikolaj built his career in the UK and US before settling in China and Hong Kong since 2006. He contributes a wealth of international management experience and a solid understanding of doing business in Asia.
"We are very excited about our partnership with Happy Ink," commented Nikolaj and Toni. "We absolutely adore the Hamsta brand and have no doubt that these cute, funny and unique characters will appeal to the young generation in China that craves good entertainment."
Saskia Keiser, creator of Hamsta World and ceo of Happy Ink, added: "It's been our dream to get Hamsta World to China. With LICENT we found just the right partner for our precious pets. They understand our brand DNA and our vision.
"We will work closely together to build a solid foundation and bright future for Hamsta World in the Greater China Territory. I feel absolutely honoured to partner up with them and I can't wait to conquer the Chinese market together."
https://www.licensingsource.net/hamsta-world-ready-to-step-into-china/